Blog
Vegetable tanned leather care
by Martin Natur on Jun 06, 2018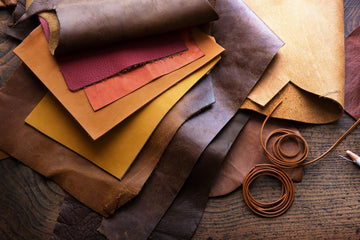 Nowadays, wearing shoes with a sloppy look is a sign of abandonment, just a couple of minutes when they are dirty are enough to leave them like new.

The shoes are our best letter of introduction, they are part of our style, all shoes need special care, materials such as nappa, leather and suede carry special care and attention. Each pair of shoes requires different care. With these basic and simple tips we can enjoy and wear clean and unpolluted shoes and make them last longer and last better.

These are the main materials used in the manufacture of ecological footwear free of CHROME and metals, how they should be treated and what tricks you can follow for their cleaning and maintenance: care

NAPA: Dust off with a dry cotton cloth and rub well to give shine. You can give colorless cream, always natural.
Tip: Rub with a soft sponge with very little colorless natural cream (horse fat / beeswax...)
GREASED: This material is typical of some mountain boots or street boots for the winter. It is advisable to use a brush and apply special grease for these leathers that you can buy in the same place where you bought the shoes.
Tip: always use horse fat or natural waxes

The use of products that do not contain chemicals is essential, since being vegetable tanned leather, applying chemicals would lose some of the good properties that our skin has. The only thing to keep in mind is that when you apply oil or wax to your skin, it may darken a little.

It takes just a few minutes of dedication when you see that they don't look their best to make them look like the first day.